New River Computing is moving on Aug. 18th!
It's with great pleasure to share with you that on August 21, we will open our doors for business in our new building at 104 Hubbard Street! Our move is scheduled for August 18. On the 18th, we will be open for business and our staff is prepared to handle service calls remotely. Our phone number will not change, it will stay 540-808-2900. We anticipate minimal interruptions to production and service during our move. If you are on one of our managed service plans, the New River Computing icon in the taskbar may show a red " X" or some other alert when we move our servers. The server move is scheduled for Saturday the 19th at 9:30am. We hope to be back online around noon.
We look forward to continuing to provide you with quality service from our new location!
There was a sea change in thought about passwords this week
This stuff will impact our daily lives. There's been many news articles recently about Bill Burr, author of the National Institute of Standards and Technology document about password standards. You know, change every 90 days, use special characters, numbers, letters and so forth. Many in our industry knew that these standards were demonstrably garbage (link goes to one memorable example) and led to poor security postures. Now we see headlines like "The man who put us through password hell regrets everything".
As better thinking emerges, we'll all lead better lives when our passwords are stronger, easier to remember, and do not need regular changing. A password like correcthorsebatterystaple beats Tr0ub4dor&3 every day of the week. The industry will take years to catch up and change all the coding that requires password complexity, regular password changes and so forth, but change is in the air.
Windows 10 Speech Recognition
Want to talk to your PC? Ready to dictate documents and text? Want to control your PC with your voice? Windows 10 has grouped its voice commands under Speech Recognition, which interprets the spoken word across the operating system for a variety of tasks. Simply plug in your microphone for optimal use and search Speech Recognition to get started. Check out additional information at the Microsoft support site at Use Speech Recognition.
New River Computing at the Blacksburg Escape Room
New River Computing recently had the opportunity to hold a few team building activities at Blacksburg Escape. Blacksburg Escape is a story-driven escape room experience. The challenging puzzles allowed our staff to hone in on their communication and teamwork skills to save the day! Thanks to Lisa Garcia at Blacksburg Escape and Nichole Williams, Empower Leadership guiding us in our teambuilding.
If you haven't tried an escape room before, give it a go. It is really engaging and fun!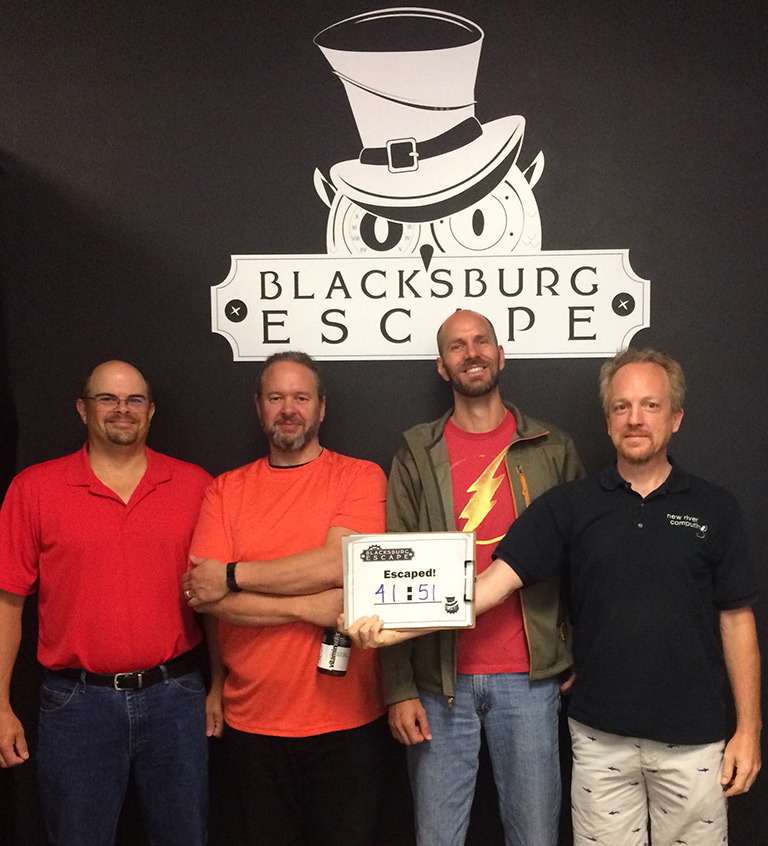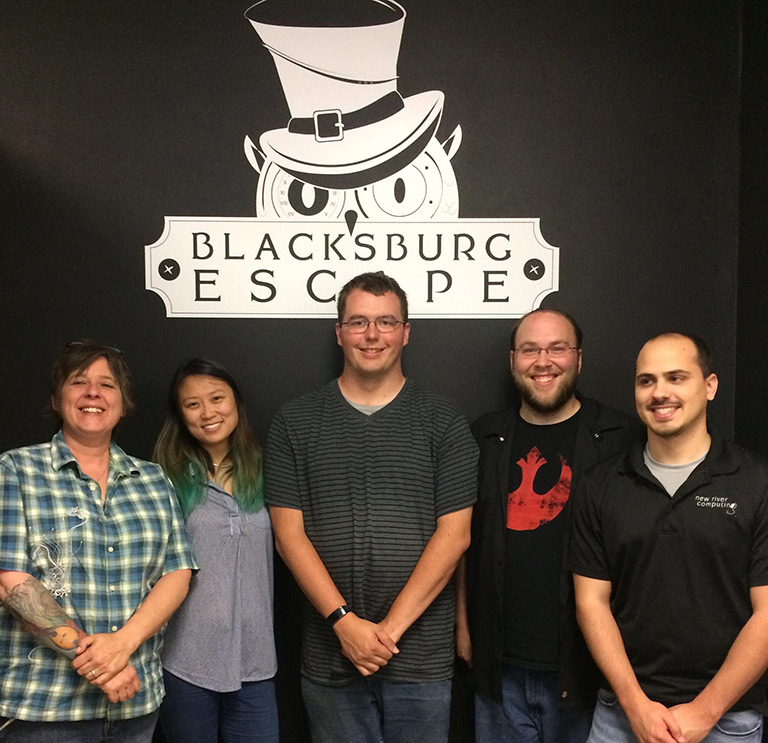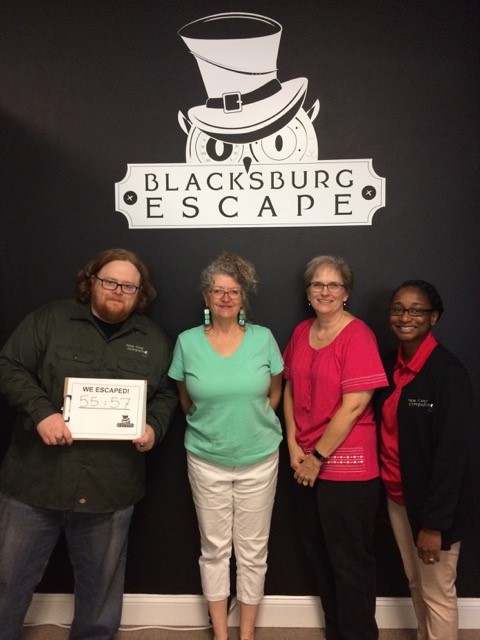 On the dangers of autosave
I'm running the prerelease desktop versions of Office on my computer, and a recent update re-enabled Autosave. This suggests that Microsoft will be re-enabling the Autosave feature in Office applications like Word and Excel in a coming release. Autosave can lead to a pitfall in some situations, and we're hoping some awareness training can prevent a problem that I encountered while editing a Word doc. Here's what happened:
I opened a Word document, thinking I would make some changes and then save-as a different appropriate filename.
Because Autosave was enabled, I lost my changes to the original document, which I still needed to have!
Fortunately, because the original document was on SharePoint Online, I was able to recover the original document from Previous Versions. Bottom line, if you are like me and wantonly begin editing a documents with the intention of keeping both documents around, you need to Save As immediately, or the contents of your original document might be lost. Here is what the autosave feature may look like in future versions of the desktop Office applications. Fortunately, the feature is prominently displayed in the title bar: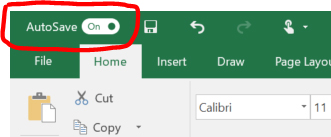 Domain name scam
If you own a domain name, you have probably at some point received email (or even physical mail) making suspcious claims in regards to your domain. Below is an example of a domain scam that we recently received here at NRC.
Dear Manager,
The confirmation letter of your company name NEWRIVERCOMPUTING application for registration:
We are an agency engaging in registering brand name and domain names. Today, Our center received an application from TOVEN TRADEN CO and they apply to register NEWRIVERCOMPUTING as their brand name and some top-level domain names(.CN .HK etc). We found the main body of domain names is same as your company name. I am not sure about the relationship between you and them. Please tell me whether or not your company authorizes them to register names.
We are dealing with the application and we need to confirm whether you have authorized them? If you don't authorize them, please reply me an e-mail. Looking forward to your reply.
In one way, this is completely legitimate. If you follow up with them, they will sell you .CN, .HK, and other domain names. Where it fails the smell test is the suggestion that some random company in Asia is trying to register NEWRIVERCOMPUTING.HK. Why are they doing that? The answer, of course, is that they are not.
Feel free to ignore these attempts to generate business. Feel free to ignore almost all attempts to get you to purchase domain registration services or products. If you receive a communication about your domain name that you can't decide what to do with, forward it along – We can let you know whether you should follow up. Or not.