Multifactor authentication in Office 365 is becoming more important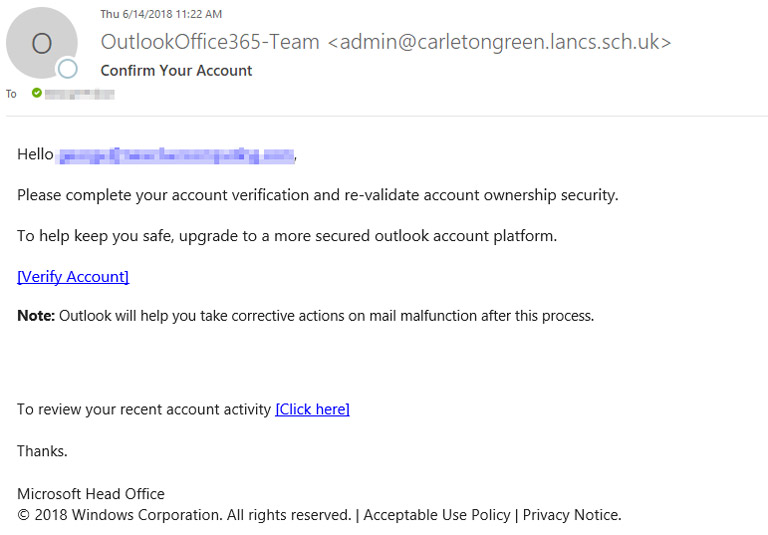 Two security incidents happened in the past month that are making NRC increase the priority of rolling out Office 365 Multifactor Authentication (MFA). In both incidents, an Office 365 user's password was compromised. One incident was probably the result of a keylogger on a public computer, and the other was a successful phishing attack. In both instances the attacker appeared to do nothing but use the victim's account to send spam, but the consequences could have been much more dire. In one case, the attacker logged into Skype using the victim's credentials, to answer inquiries regarding the spam being sent.
Multifactor Authentication would have stopped this attack dead in its tracks—the attacker could not have signed in from any other device without, for example, typing in a code texted to a cell phone.
Frankly, MFA is only mildly inconvenient—in fact, it is way less obtrusive than having to type a password when you log in. The most frequently asked question we get is, "Do I have to type in a code every time I open Word, or Outlook, or use SharePoint in my browser?" Thanks to the option of using what is called an app password, the answer is "no."
If you are a primary contact of an Office 365 customer, expect to hear from us soon.
Here We Grow Again!
New River Computing is excited to announce we've added a new member to the NRC staff. Wes Wilson joins us as an IT Engineer.
---
Wes Wilson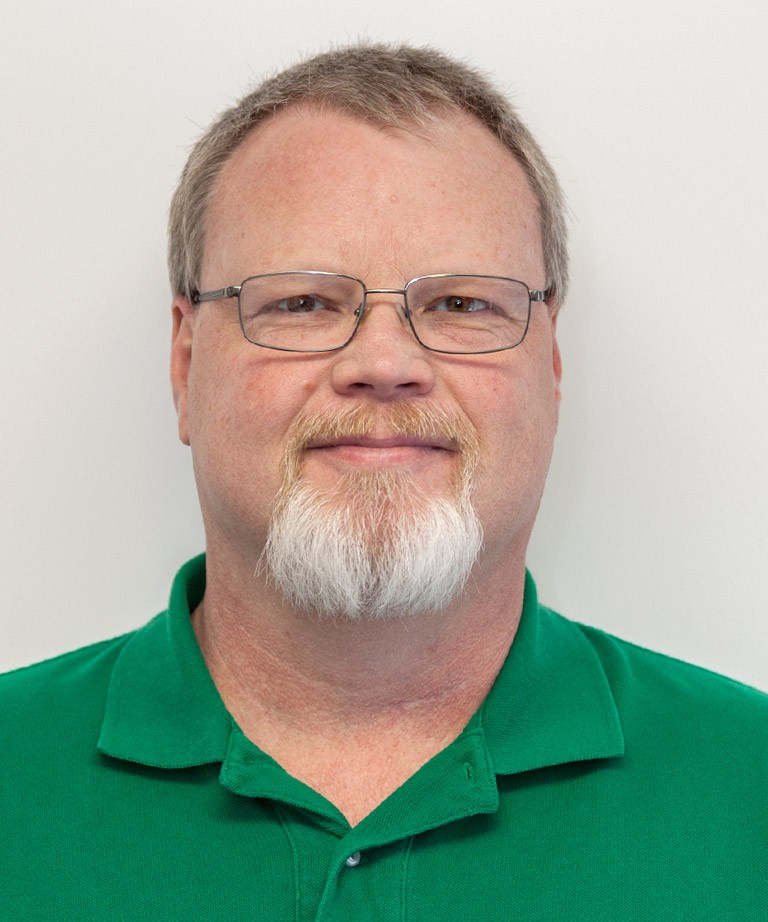 Wes has 16 years of IT experience managing, monitoring and troubleshooting servers, workstations and databases. At his previous position, Wes oversaw several projects including building Active Directory and Exchange deployments, consolidating SQL Servers into redundant fail over SQL clusters and migrating users to Office 365.
Wes graduated from the University of Kentucky, majoring in Finance, but after meeting the love of his life (his wife, Wendy) he decided to follow another passion of his, computers.
Wes and Wendy moved to the New River Valley in 2014 when she became the minister of Unity Christian Church in Radford. Wes loves the NRV and its beautiful mountains and enjoys spending time outdoors hiking when possible.
Congratulations, Alex!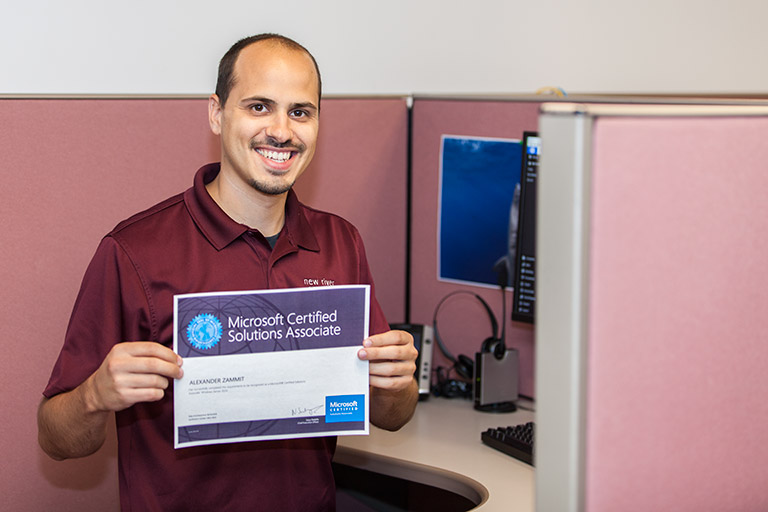 HUGE congratulations to Alex Zammit for passing his Microsoft Certified Solutions Associate (MCSA) testing for Windows Server 2016! Alex attended an extremely intense 9-day training course which culminated in three exams. Alex passed all three and is now an MCSA! Most folks spend a few months studying for an exam like this, but Alex was able to take the class, learn the material, and pass all three exams in just 9 days. Go Alex!
Farewell and good luck, Chris!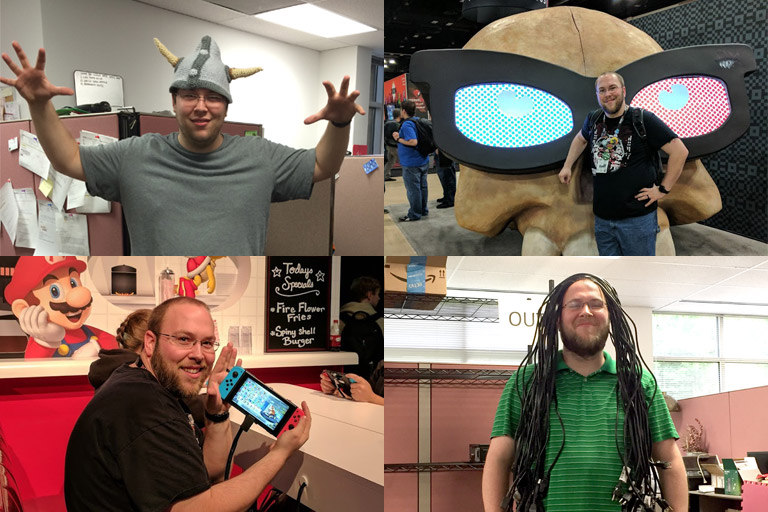 New River Computing bids a fond farewell to Chris Cornell, IT Service Technician. Chris joined NRC in November 2014 and his last day with us was June 5th. Chris will be taking a role in the IT department of Third Security in Radford, Virginia. We're grateful for the contributions Chris made to the NRC Team and wish him the best of luck in future endeavors!
Do you know about Microsoft Teams?
If you're one of our Microsoft Office 365 clients, then you've probably heard folks here at New River Computing mention Microsoft Teams; or at the very least, you've seen the icon in your list of programs, but don't know what it is or why you should be using it. Well, hopefully, I can shed some light on the benefits of Teams and why you should start using it.
Teams deliver chat-based collaboration, document sharing, meetings, and calling; full enterprise voice features and guest user access will be added in the very near future (slated for Q2 2018). For those clients focused on security, it provides enterprise-grade security and compliance standards to meet the needs of all client scenarios.
According to Microsoft, there will be many more awesome features arriving this year. A few of the coming updates that I'm most excited about are:
Cloud recording—Will provide one-click meeting recordings with automatic transcription and time coding, enabling all team members the ability to read captions, search within the conversation, and playback all or part of the meeting. In the future, it will also include facial recognition so that remarks can be attributed to specific meeting attendees.
Inline message translation—People who speak different languages will be able to fluidly communicate with one another by translating posts in channels and chat.
Background blur on video—The ability to blur your background during video calls will allow other meeting attendees to focus on you, not what's behind you.
We've been using Microsoft Teams here at New River Computing for about the past six months, finding it to be an excellent solution for keeping essential discussions focused while being able to freely share relevant content with everyone involved in a specific conversation. But, you don't just have to take my word for it. It's one of the fastest growing Microsoft offerings and is becoming so wildly popular that Microsoft plans on replacing Skype for Business with Teams sometime this year!
If you want to learn more about Microsoft Teams and how it will benefit your business, get in touch with us; we've been hosting events for clients (with lunch provided) called "Microsoft Customer Immersion Experience (CIE)" which are sessions delivered in-person here at New River Computing by our trained facilitator (Jeff Wynn). Unlike traditional product presentations and demos, the CIE puts you in the driver's seat for a fun, cooperative experience. Participants from different businesses get together for a unique opportunity to brainstorm and explore Microsoft's Office applications by role-playing in a "true-to-life" setting. Discover and learn about the right solutions for your business and experience the "future of productivity."