NRC pandemic response update
It has been a crazy year. Six months ago, we had no idea what the world would look like today. As a company, we pivoted, adapted, and overcame the challenges of living and working in a constantly changing world. Some initiatives, such as our newsletter and other marketing activities were put on hold. Other initiatives, like secure remote workplaces for our clients were put front-and-center and given top priority.
On March 17, 2020 New River Computing began working remotely with only essential onsite service to be delivered in-person. We have taken many steps to keep our clients and employees healthy. NRC has continued to work remotely and minimize onsite visits during this time. We are striving to demonstrate our core values by helping our clients and each other push through this challenging time. We continue to provide creative solutions for our clients and doing so with honesty and integrity. In addition, we have helped several of our non-profit clients adapt to the new normal with Office 365 migrations and similar projects.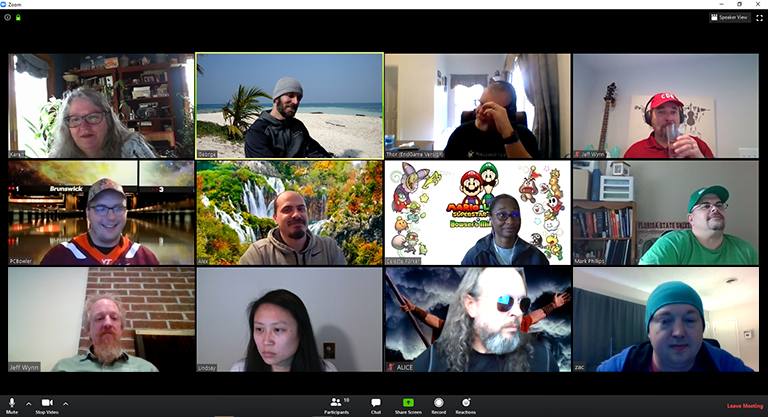 We have no idea what's going to get thrown at us in the next six months.  Major meteorites?  More hurricanes?  Extra-terrestrial invasion?  K-Pop stars BIGBANG winning Song of the Year?  Hard to say!  But we will be okay, and NRC is committed to delivering quality service.
For the foreseeable future, NRC will provide service remotely and only make onsite service visits only if necessary. We do not anticipate any disruptions to service. Nonservice appointments will continue to be held in Microsoft Teams, Zoom and over the phone. A New River Computing team member is available for pick-ups, drop-offs and deliveries during business hours. Please let us know what we can do to provide you with the service you need during the new normal.
---
Nonprofit in-kind donations
One of five New River Computing core values is Community. We provide steeply discounted and free services to worthy nonprofit organization in the New River Valley and beyond. Some examples of the nonprofits we service include the Women's Resource Center, Habitat for Humanity, Land Trust of the New River Valley and the Free Clinic of Pulaski County.
In our fiscal year starting July 2019 till June 2020, New River Computing provided those and many more nonprofits goods and services valued at $211,000. This does not include an appreciable number of off-the-clock hours NRC staff has donated. Nonprofits in the NRV make a material difference in the quality of life for all our residents. We hope that you, dear reader, will consider finding a nonprofit that you find worthy of donating your time and money to as well.
---
Staffing changes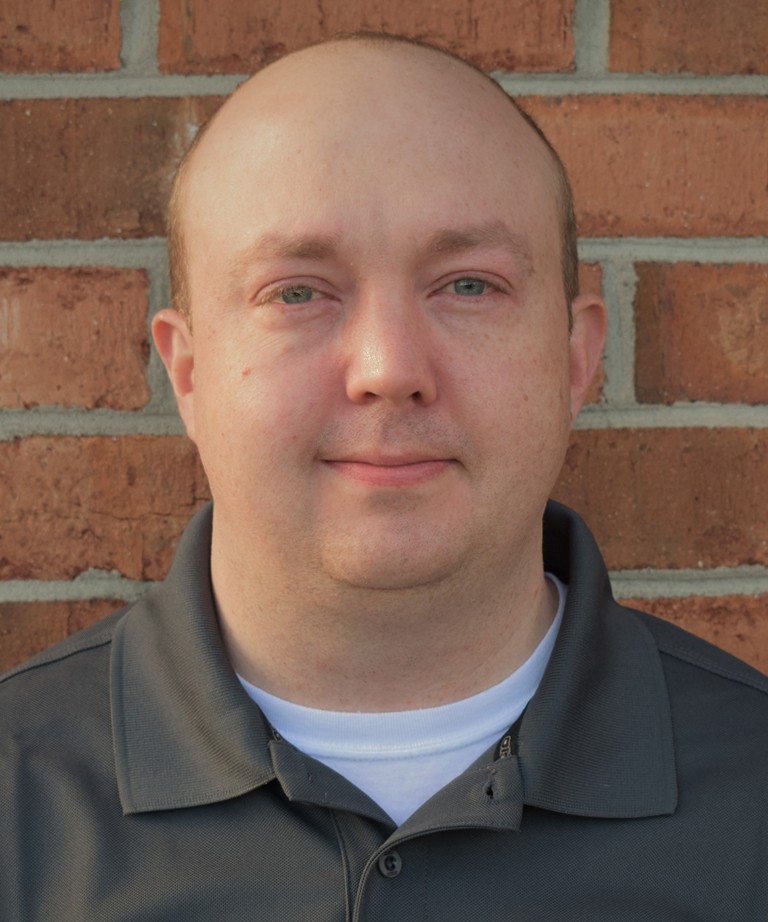 In February 2020 NRC added to our staff, Zac Callahan. Zac comes with 5+ years of IT Help Desk knowledge with experience in restaurant point-of-sale, grocery point-of-sale, and DVR installations and support. He has always been drawn to the constant changing world of technology. Zac is a veteran of the US Army, and a graduate of Wytheville Community College with an A.S. in Information Systems Technology.
One of the best perks of Zac's job is that he gets to work with and support great local businesses. Sometimes changes in technology can be daunting. He enjoys speaking to people with honesty, integrity, and on a level that everyone can understand.
In his spare time, he enjoys being in the mountains, board sports, music, and spending time with his fiancée. They also have a fur baby pug that takes up most of their time and occasionally makes cameos in Microsoft Teams video conferences.
Zac started his new job just a couple of weeks before NRC went to work-from-home. Despite this challenge, Zac easily proved his value to our clients and has fit in wonderfully to the NRC team. He consistently demonstrates NRC's core values, including being client focused, team-based, and being an excellent problem solver. We're sure glad to have Zac!
We will soon add an Account Manager to our staff to aid in client relations and communication. Please stay tuned for some exciting changes!
---
Working Remotely Tips
If you have been working from home or remotely, here are some ergonomic tips that may help you out.
We never imagined having to work from home for an indefinite period; however, in our current situation here we are. If you are anything like me, my body has started to inform me that the in the office work habits will not work at home. I personally have started to experience some discomfort in my back and neck because my home office isn't as ergonomically friendly as my office space at work. So, I wanted to share a few of my favorite tips to help you be more comfortable in our "parallel universe" for the foreseeable future. Please note many of these tips are from other online sources.
Your workspace isn't one place to which you are tethered.
Forget about the "home office", you are home and free. Your body is designed to move so think variety. Consider standing or pacing for phone calls. Try perching (using a bar stool at a kitchen counter) instead of a standard office chair. Go back to those elementary days and try crisscross-applesauce (cross-legged) on the floor. This works well for reading. Do some kneeling or squats while retrieve voicemails. Just remember to move.
Protect your eyes
If you don't have protective eyewear, consider using dark mode on apps, programs, and system preferences which lessens the contrast. Also make sure to position or screen away from bright windows.
Take mechanical breaks
Every 90 minutes or so give your brain and body a break. Take 5-10 minutes to walk, stretch, make lunch, or something similar.
Separate your keyboard from your laptop
All this movement is moot if you're hunched over because your screen is two feet too low. Acquire a separate keyboard, then place the keyboard at elbow height, and elevate your screen so that its directly in front of your eyebrows.
Only you can decide what works best for your body. Whatever that is, it's important to pay attention to how your work setup affects your health. Make changes as you need to. Don't let the coronavirus be a literal and figurative pain in your neck.
References:
https://www.inc.com/minda-zetlin/ergonomics-home-office-work-at-home-setup-spinal-back-health.html

https://www.fastcompany.com/90480052/how-to-perfect-your-home-work-set-up-so-your-back-stops-hurting-so-much

https://nypost.com/2020/03/17/working-from-home-heres-how-to-make-your-setup-more-ergonomic/"