Cybersecurity Awareness Month
October is Cybersecurity Awareness Month. Cybersecurity Awareness Month was created as a collaborative effort between government and industry to ensure every American has the resources they need to stay safer and more secure online.
Since its original inception under leadership from the U.S. Department of Homeland Security and the National Cyber Security Alliance, Cybersecurity Awareness Month has grown exponentially, reaching consumers, small and medium-sized businesses, corporations, educational institutions, and many people across the nation.
Cybersecurity and Infrastructure Agency (CISA) and the National Cyber Security Alliance (NCSA) are proud to continue this promotion using the overarching theme: "Do Your Part. #BeCyberSmart." This theme encourages individuals and organizations to take ownership of their role in protecting their part of cyberspace, stressing personal accountability and the importance of taking proactive steps to enhance cybersecurity.
For much of 2021, NRC has focused on increasing its security posture. In February, we shared that we would work on a three-phase security plan for us and our clients. Those phases included: 1) Making sure New River Computing's internal systems are sound; 2) Making sure our clients' systems are sound; 3) Developing an advanced security package appropriate for clients with high-compliance needs. Work continues on all three phases—in fact this work will be ongoing as technology and the threat landscape evolves.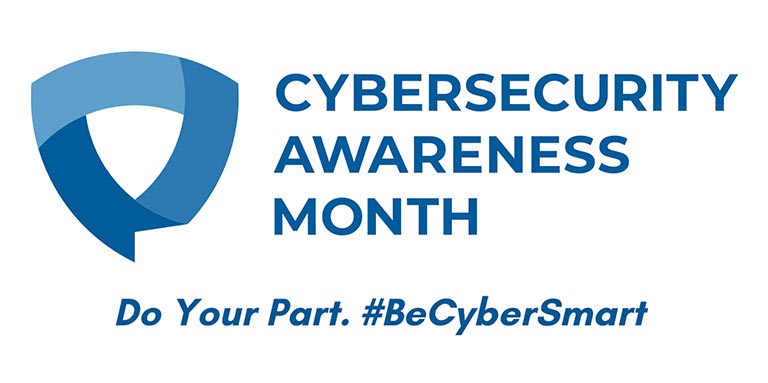 We will continue to focus on cybersecurity internally and for our clients. If you have questions or concerns, contact us today for a consultation 540 808 2900 x2 | schedule a Zoom meeting or phone call
Work Anniversaries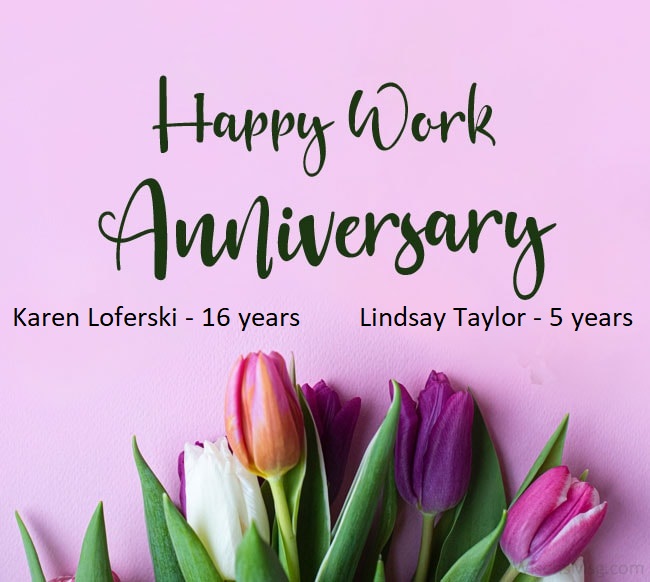 In the past few months, we have had a couple of NRC employees celebrate anniversaries. We just wanted to take time and give a shout-out to those folks. Thank you, Karen (16 years) and Lindsay (5 years), for being an essential part of New River Computing's success. Your contributions to the company are greatly appreciated, and we are glad you are a part of the NRC Family!
NRC Advanced Security 2021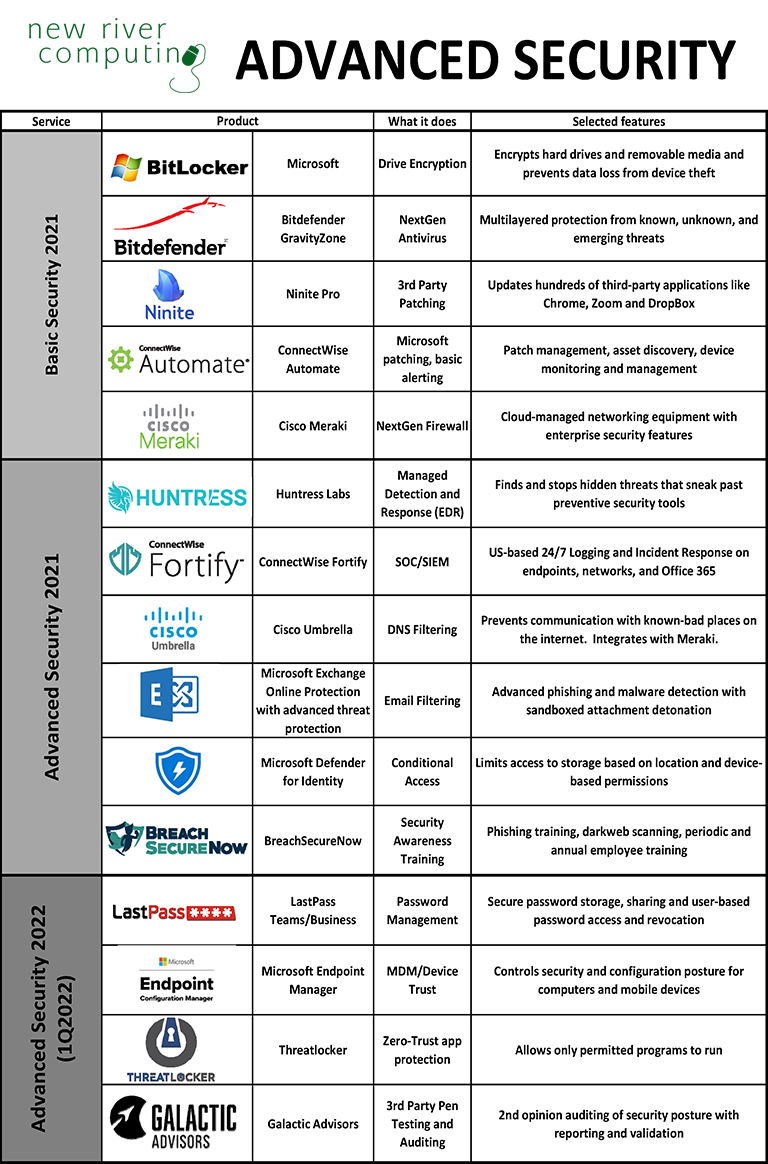 New River Computing is proud to announce Advanced Security 2021. This service offering is designed for clients with very high security needs that need to comply with various regimes. Built on top of our Basic Security package, Advanced Security 2021 adds tools to help clients comply with standards such as FINREC, DFARS, and HIPAA.
During the coming months, we'll continue internal testing and deployments with a few select clients. We will roll out Advanced Security in Q4 2021 and Q1 2022, and NRC will be accepting new clients with high security needs in the new year.
Part of our advanced security offering is helping clients document their compliance and, as necessary, report on compliance to government bodies such as the Department of Defense.
All businesses are under attack, large and small. New River Computing's Advanced Security is designed to prevent attacks as well as keep data safe from exfiltration of your systems.
End of year IT purchases
Much like 2020, 2021 has been an unpredictable year for many companies. There is one thing that has not changed: December 31, 2021 will be here before we know it, and with it, the end of opportunity to take advantage of Section 179 expenditures.
One of the standard year-end activities accountants will often recommend is for businesses to make equipment investments by December 31 that can be written off as tax deductions (Section 179 of the IRS tax code). We recommend that you verify the benefits for purchasing equipment and making technology infrastructure improvements with your tax professionals.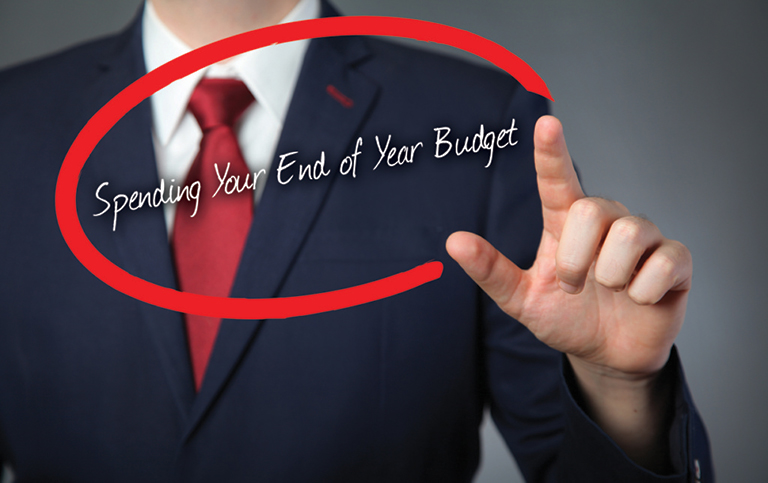 If you are planning to make any hardware or software investments to improve productivity, support remote teams, or strengthen cybersecurity, now is the time! With supply chain limitations due to the pandemic, we are urging clients to make purchase decisions sooner than later.
Here are a few suggestions of the types of technology purchases you may want to consider:
Computers and other hardware (e.g., servers)
Office equipment (e.g., printers, VoIP desk phones, etc.)
Network Improvements (e.g., WAP (wireless access point), routers, etc.)
New River Computing offers security vulnerability assessments. We can also look at your entire technology infrastructure and make meaningful suggestions for your year-end purchasing plans.
Contact us today for a consultation 540 808 2900 x2 | schedule a Zoom meeting or phone call.