Voice over IP (VoIP) phone systems
Is your phone system an antique?
If you'd like to replace your aging phone system, or want to give your employees a desk phone to take home, take a look at VoIP. VoIP stands for Voice over Internet Protocol, but the important thing is that the phone becomes another network device, and can be plugged into the internet anywhere you have service.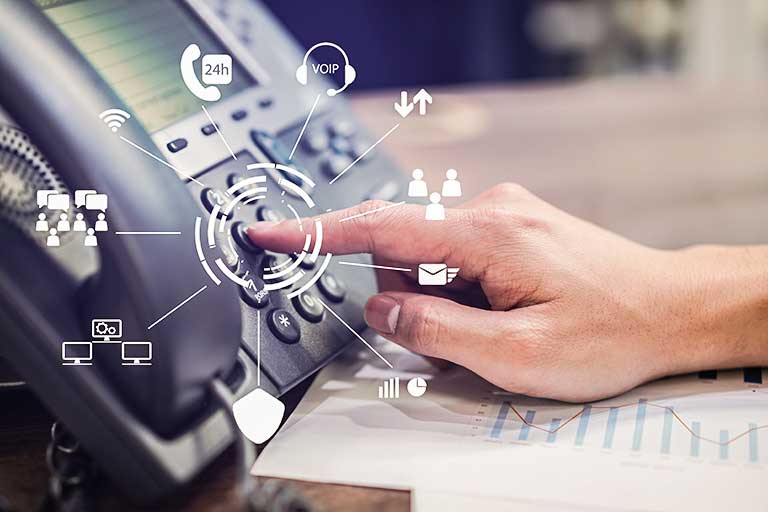 Increase productivity with better business phones.
VoIP is a very cost-effective way to handle an unlimited number of calls. VoIP is also the smart alternative to the telephone company.
If you have an internet connection, you can call anyone without the need for local phone service. VoIP uses your existing internet connection and can work on any computer.
Significant cost savings

Less expensive than comparable VoIP providers or landline offerings
No surprise fees or surcharges
All local and long distance included

Award winning support

Empathetic and friendly support team
Help that is approachable, customizable, and solution driven

Easy to understand pricing

No tier pricing, all features included with no "upcharge"
No setup fees or installation charges

Increased functionality

Enterprise-class business phone features
Accessible, easy to understand tools and reporting
Advanced features ready for advanced businesses

Industry leading reliability

Engineered to reduce outages and interruptions
Quality voice with no white-noise or crackling
Nationwide infrastructure, geographically diverse